We Want You To Know What's Going To Be Happening In Your Yard During Your Project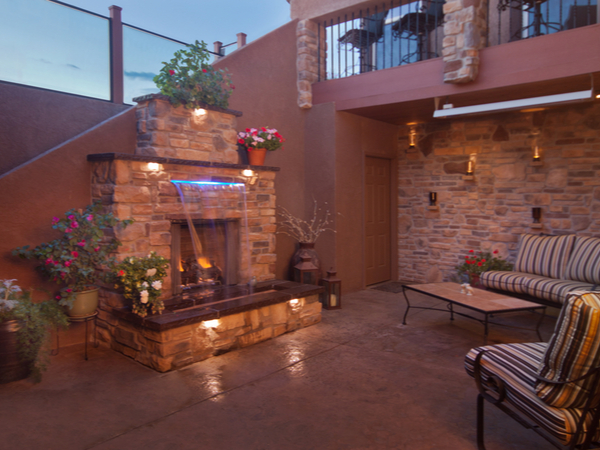 Surprises and contractors are two things that don't mix well. That's why we want to minimize them by telling you what to expect when we create your outdoor living space!
In this post, you'll discover our 6 steps to creating an outdoor living space. You'll also find out some details about what happens in these steps.
What Do You Think Will Happen?
"In general, we'll live a good life together of course!" replies Brian.
"Awww, so sweet, but not what I was looking for," says Amy. "I was more meaning what do you think will happen while this contractor builds our outdoor living space?"
"Ooohhh, well, I still stand by my first answer," says Brian with a smile. "As for our project, there's no need to wonder. We can just look at the process we'll be going through together. He sent it to us, remember?"
Amy's eyes widen. "Of course, duh, haha. Can you pull it up and let's read it?" Brian nods as he pulls up the email.
Here's what the couple sees:
Our 6 Steps To Creating An Outdoor Living Space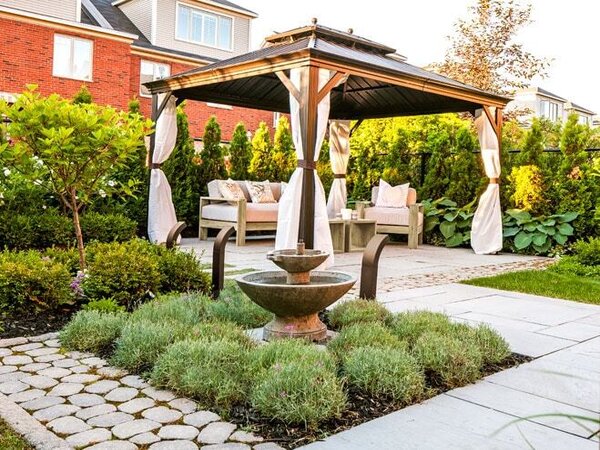 At this point, we've already gone through most of our 8 step process for working together. This is what happens during the 'begin the project' phase. The difference is this is a more specific process.
Setup and unpack in designated areas

We'll ask where we should do these

Prepare the area for installation

Not going to lie, it'll look like a stereotypical construction site. You might see us removing sprinklers, moving stuff around, taking something apart, digging holes, and moving materials around
Don't worry, we'll make sure it looks as neat as possible at the end of each day
Set up and prep can take 1 to 5 days, maybe longer depending on the size and complexity of your project, as well as the weather

Staging materials and making sure it's what you ordered

Staging materials is putting the materials where the project is going to be, e.g. putting pavers by where the patio will go, plants by planting areas, etc
This can happen multiple times if your project has multiple phases

Creating your outdoor living space

For most of the time, it won't look like much progress is being made
A lot of it is prepping for the final steps which make it look like the end product. Patios involve a lot of digging, graveling, setting the right grade, etc and the final steps involve placing the pavers which make it look like a patio. Plantings are mostly making sure the ground is set up so the plants can thrive. Water features are a lot of setting up too, and digging, until the very end when it looks like a water feature
We'll be working from the earliest 7:30 to the latest 6:30 depending on what needs to be done that day
You can talk to us about adding or changing something at any point. Please do, we want you to love your outdoor living space and wish to change nothing about it
We clean up at the end of each day, leaving it reasonably neat, putting tools away, and straightening some things
We'll show you the progress that's being made at various points during the project. This way you're in the loop and if you see something you can say something (positive or negative or an adjustment)
The payment structure is detailed in a schedule that we will set at the contract signing (generally at the start and substantial completion of each phase, like start and end of the patio, then start and end of the water feature, etc)
Change orders involve upfront payments with proper documentation

Post-job walkthrough

We'll walk you through your new outdoor living space! We want to show you all the cool features and make sure you're happy with it

Follow up contact

We do this after the project's done to make sure you're still happy with it
You May Also Like To Know
"I feel a lot better going into this project now," sighs Amy in relief. Brian nods. "Me too, it's nice seeing it again. Let's check out the other blog posts!"