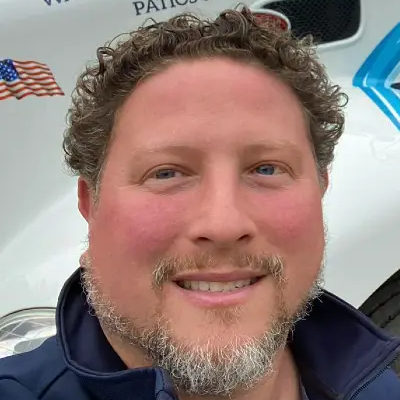 " If you've chosen to transform your outdoor space and are pleased with the result, take some time and leave us a review. Let other homeowners like you know about the great service we've provided. Click below and share your thoughts! "
- Sebastian Sanchez, Owner of Greenwave Landscape Design Services
If you want to know more about our projects and the quality of our work, take a look at the testimonials below. Find out what our happy clients have to say about us and what you can expect when choosing us to update your outdoor space.
Sebastian came to look at our yard and immediately had so many great ideas to redesign the space. He took the time to sit down with us and talk everything through in detail, and then was so flexible and accommodating through the weeks that followed. We are so incredibly pleased with the end result!
Thank you Julie! It was a pleasure working with you and Jay. I'm happy to see you enjoying the new outdoor living space with your family!
Sabastian is very professional and knowledgeable in his field. During the process of planning, digging, and installing, he was very good with communicating his plans and ideas with me. He installed an beautiful paver patio and installed a drain system to remedy a water drainage problem I've been having for years. He went above and beyond with handling some unexpected issues when digging for the patio. I highly recommend Green Wave Landscaping.
Sebastian did a great job with my project. Sent him 3 pictures (panoramic picture was helpful) through his website and he was able to create a unique and one of a kind design for my home. Once the design was set he made sure we liked all the plants selected and even offered alternatives plants if needed. The mulch he selected is high quality and reddish brown and he applied a very generous amount, which we love. He has a passion for his work and I respect that because I am the same way. Support your local business and give Sebastian a call for your landscape project needs.
Sebastian and his team did a great job on our recent landscape design at our new home. they did a great job with the outdoor patio and firepit, we use it several times a week regularly. The planting design chosen was elegant yet simple to maintain and well planned. thank you
There is an easement in the backyard of multiple properties on my street which is mandated by the town for proper drainage throughout the neighborhood. Home owners are responsible for maintaining the easement in regards to its function and accessibility. I hired Greenwave Landscape & Horticulture Services LLC to do a major cleanup of dead trees, debris, and shrub overgrowth from the past years build up in order to keep the Easement functional. The owner was very friendly, courteous, and professional. He provided me with a free consultation and an estimate that was very reasonable for the amount of work that needed to be performed. After reading reviews online from other customers on Angies List I felt comfortable to move forward. The work was performed diligently and with very high quality. I am very pleased with the way things turned out.
Very knowledgeable in all landscape aspects. Reliable service and professional work done at affordable rates. If GreenWave isn't your landscaper, you probably called the wrong company.
They were prompt they were courteous, they were knowledgeable about the topic. The prices were good.
Thank you for the Kind words. We appreciate your business and look forward to completing your project this Spring.
Although it was a little difficult getting in touch with the company initially, I'm glad I was persistent. Sebastian is very professional, personable, and above all knowledgeable. My quarter-acre yard was neglected all last year and needed some serious attention. Sebastian spent a considerable amount of time with me during his first visit and really listened to my concerns as well as my future plans for my yard. His estimate was thorough and delivered quickly and the work that his crew has done has been exemplary. Although there was a slight miscommunication regarding access to my backyard, once I discussed it with Sebastian the situation was immediately corrected. I am very pleased with the quality of work as well as the convenience of using PayPal directly through their website to make my payments. I also appreciate the fact that they are truly a full-service landscaping company and I plan to continue to have them care for my yard in the future.
Thank you for the kind words, we do appreciate your business. I look forward to servicing our great clients and having their yards look great!
I have used GreenWave for all my landscape needs for the past three years. Before using GreenWave, I did not have much luck with landscapers. My lawn always looked a little too long. Since using GreenWave, my yard has never looked better. Sebastian does the Spring and Fall clean-ups and the weekly mowing int the summer. He also has handled a downed tree removal and trimming of spring flowering bushes and evergreens. We are having our house painted this year and Sebastian will be handling the trimming and removal of all plant growth in the way of the painters. He is also working on replacing a matching evergreen tree for my front yard. I think it is apparent that he is my go to guy for all my yard needs. His prices are reasonable, discounts on cleanups are given if he also cuts the lawn. I have always found his prices to be in line with current pricing. From prior experience, I find that the quality of his work is above average. He is always professional and courteous. Even more, he is very personable and doesn't have a problem stopping what he is doing to discuss any problem or concern I want to discuss. He knows his business, if it isn't something he can do, he usually has somebody he can recommend. I have never had a problem with response time, he always responds within a day or two. I am ok with a little lag knowing that he is working all day and that spring and fall are his busiest seasons. I did not know Sebastian before I used his services. My recommendation is entirely based on the great work he provides. It is also because I like Sebastian and his father very much. I wish everyone that provided services were as nice as they are.
Thank you the positive praise for our company. I appreciate it very much. We strive for excellence, and servicing our great clients makes it worthwhile. We look forward to servicing your landscape needs for years to come. Again, Thank you Very Much for taking the time to review our company.
Sebastian is professional and courteous. I was having my roof reshingled at the some time which required some scheduling accommodations. Sebastian was very amenable. he is also creative which is exactly what I needed for the back yard. Overall he provided quality work at a reasonable price.
Thank you for the kind words, We appreciate your business! We strive for excellence, and great clients like you make it worthwhile. Thank you Very Much.
Sebastian did a great job designing and planting -we did not know anything about landscaping or gardening and needed to do something with the bare yard that came with a new construction, he crafted a design that fit our needs and was very helpful in the whole process from picking out plants at the nursery with us to showing us how to take care of the lawn after he left.
Sebastian gives excellent service, and achieves excellent results.