Let's tackle the new england weather together
New England's Premier Landscape Design, Installation, And Maintenance Company since 1999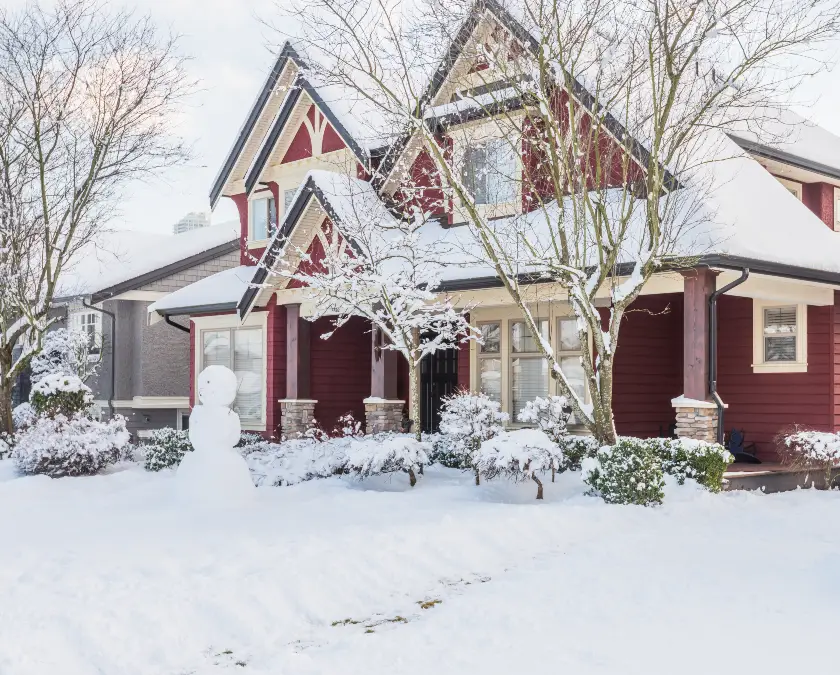 Enjoy Winter Every Day From The Comfort Of Your Home
Freshly fallen snow might make for a pretty picture, but can turn into trouble quickly. In the winter months, your safety and the safety of your family and guests should always come first.
With our snow and ice management services, you can keep your driveways, walkways, and parking lots safe and free from property damage.
Snowstorms can wreak havoc in people's lives, so it's best to stay one step ahead of the game! Be prepared before the first snow touches the ground and enjoy the cold season with no stress in sight.
Contribute To The Safety Of The Community
For most people, enjoying their community with visits to friends or supporting small businesses with trips to the local shop is a big part of their everyday lives. The first snowfall is something for which all should be prepared, to ensure the collective safety of the community.
When you hire our snow and ice management services, you contribute to the neighborhood's greater wellbeing by keeping your property responsible and safe.
Whether you want your home's porch to be clear of snow or your business's sidewalks to be free of ice, we're here to help keep your family and customers safe. Bad weather can be unpredictable, but you can take comfort knowing you have Greenwave to count on when the weather gets rough.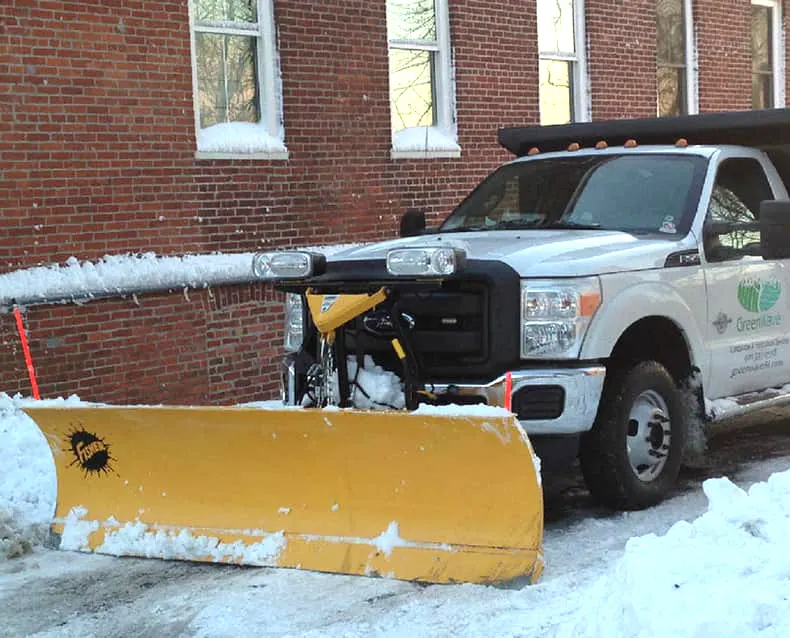 Your should be able to enjoy your home and run your business without worrying about people's safety every time it snows. Our straightforward process and our clear and direct approach guarantee you'll love the final result.

Get in touch with us and tell us about your snow and ice management needs. With our unique snow response plan, we can make sure we are never more than a moment's notice away.

During the on-site consultation, we'll asses your snow and ice needs and set up the best course of action. When everything is set, we get to work.

Your spaces are now snow and ice free and safe for everyone. Get ready to celebrate the beauty of winter with a clean, accessible, and secure surroundings.
Snow And Ice Management Prices
If you want to get rid of the trouble that winter can bring, we're here to help.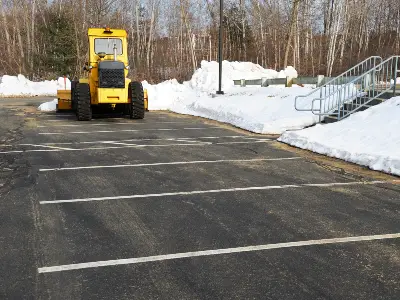 Basic Snow And Ice Management*
Includes plowing and salting for a small parking lot.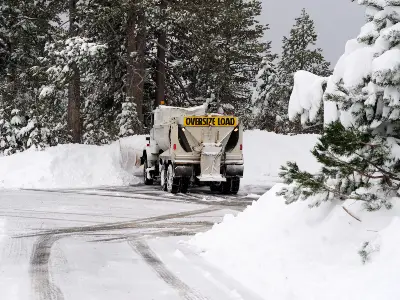 Average Snow And Ice Management*
Includes plowing and salting for a small office/academic complex.
*Prices are averages and may change depending on the exact size of the area to be cleaned. You'll receive an exact quote for your unique snow and ice management service after the in-house consultation.
Your satisfaction is our primary concern. Please take a look at what our clients have to say about our passionate craftsmanship.​
Extremely Reliable and professional. If you want the job done right, call these guys! They have been providing superb service for my business for some time now. A+++ work guys!!
Greenwave is a truly professional business. Sebastian, the owner, responded quickly to my first queries and laid out a very thoughtful and meticulous estimate which he stuck to using photographs and then when he realized he couldn't be precise enough came to do an in person estimate which only strengthened his original estimate.
His billing system is superb and easy to use.
The patio done By Green Wave Landscaping came out beautiful! Sebastian is extremely knowledgeable In the work he does.
The recommendations given made the finished product even more beautiful than I imagined. Thank you, Sebastian!
Don't Let The Winter Season Overwhelm Your Home Or Business