Take Your Backyard From Ordinary To Extraordinary
New England's Premier Landscape Design, Installation, And Maintenance Company since 1999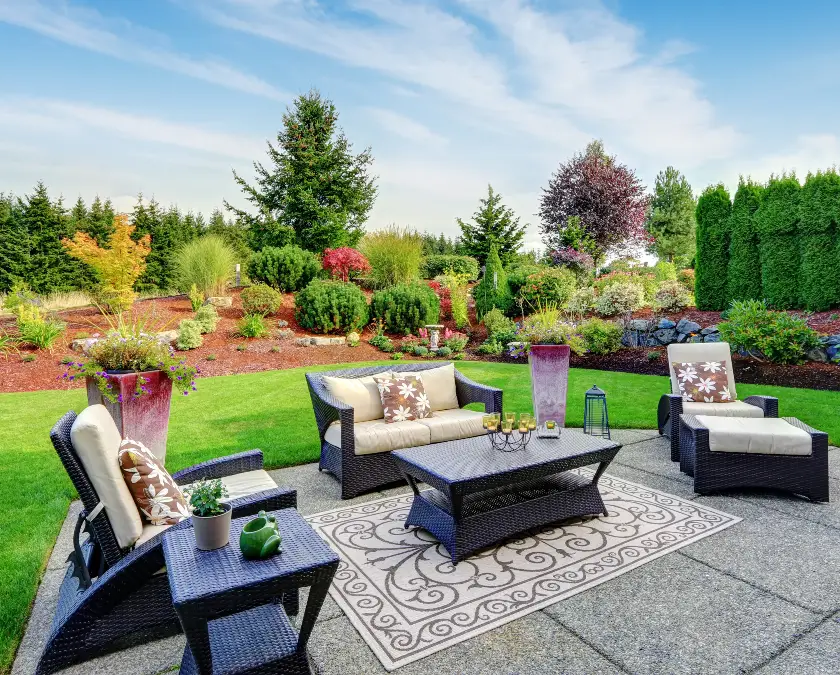 Create A Place Where Memories Are Made
A well-done outdoor space invites memorable moments with the people you love. Landscape design is a great way to not only create space but bring order and beauty to your yard. Create a balance between the natural landscape and manufactured design elements. From gorgeous pergolas to sophisticated flower arrangements, your backyard can be anything you wish!
You deserve to enjoy diverse scenery that appeals to your family and guests. From everyday moments like morning coffee to special celebrations with loved ones, let your backyard be the setting for life's memorable events. Take your celebrations outdoors and enjoy more of what your home has to offer, from day to night all year round.
Some of the most popular residential landscaping upgrades include:
Embrace The Diversity Of Your Environment
Having an attractive and orderly outdoor space is just as important to your comfort and wellbeing as the interior of your home. A beautiful landscape inspires you to spend more time outdoors, while also adding value to your property.
Landscaping is more than just mowing a lawn or cleaning up leaves, and an upgraded yard is an eye-catcher to visitors and neighbors alike.
Each day, come home to an oasis that brings you and your family a sense of relaxation and rejuvenation. Enjoy a structured space where nature unfolds freely – a place where you get to enjoy the diversity of your environment from the comfort of your home.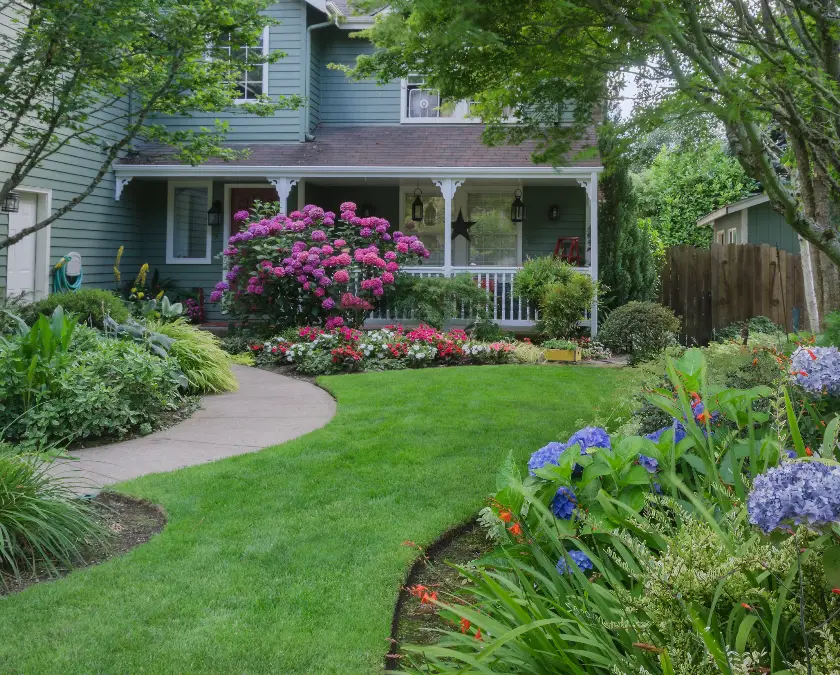 Your home's landscape should complement your backyard and uplift you. Our straightforward process and our clear and direct approach guarantee you'll love the final result.

Get in touch with us and tell us about your vision for your landscape. We'll get back to you with a phone consultation to discuss your project in detail and schedule an on-site consultation.

During the on-site consultation, we'll talk in-depth about what your project entails. We'll touch upon things like budget, timeline, and materials. When everything is set, we get to work.

Fall In Love With Your Landscape
Your backyard is ready for you to enjoy it. We'll schedule a post-job walkthrough to make sure everything is to your liking. Get ready to celebrate your pristine home landscape.
Whether you want an intricately manicured outdoor space or just to push the refresh button on your backyard, we're here to help.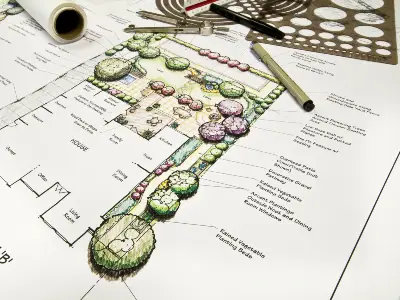 Includes a on-site visit where we discuss your vision.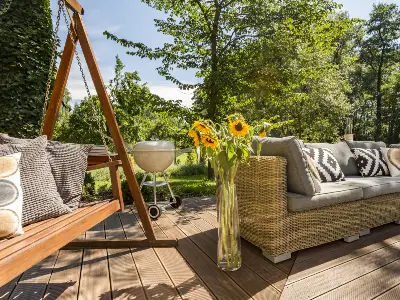 Average Landscape Design*
Includes standard 2D design of your outdoor space.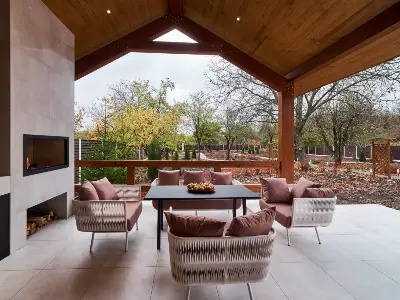 High-End

Landscape Design*
Includes 2D design and a 3D rendering of your outdoor space.
*Prices are averages and may change depending on the size of your outdoor space and your choice of materials and features. You'll receive an exact quote for your unique landscape design service after the on-site consultation.
Your satisfaction is our primary concern. Please take a look at what our clients have to say about our passionate craftsmanship.​
Was referred to Sebastian shortly after purchasing our new home in Cranston for questions regarding a sprinkler system. Sebastian was extremely responsive to my outreach and set up an appointment sooner than expected.
Sebastian came to the property and was extremely courteous and knowledgeable about the sprinklers- he tested the entire system and explained everything that he was doing to me….he sorted out my zones for the sprinklers and was a tremendous help! My kids were fans too!
Greenwave Landscape did an awesome job on my lawn. Before they came and salvaged what was left of my property I thought it was going to cost thousands to reconstruct.
Once Greenwave got on the property I knew they were professionals. My lawn now looks magnificent and their prices are reasonable. AAA+++ in my book.
I have known the owner of Greenwave Landscape for a while now. Sebastian is a true professional in every aspect of his business, and I know many folks that have raved of his work.
When you're considering hiring a landscaper for design, maintenance, or snow removal, Greenwave should be on your shortlist.
Turn Your Backyard Into An Invigorating Retreat