Give Your Backyard The Makeover It Deserves With An Outdoor Living Space
New England's Premier Landscape Design, Installation, And Maintenance Company since 1999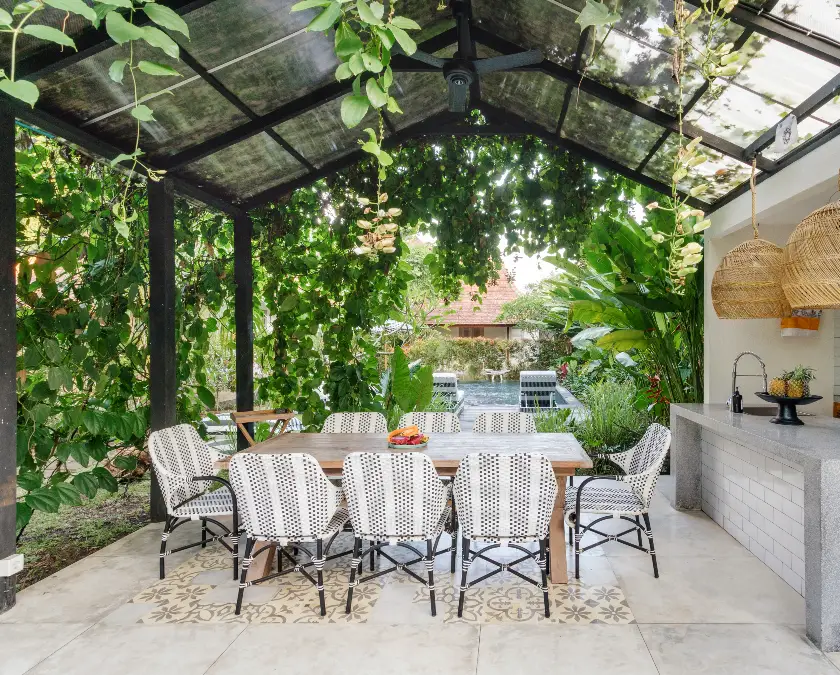 Add A Touch Of Luxury To Your Outdoor Space
One of the best things about having a home is striking your own balance between the indoors and the outdoors. Many people pour their love into having beautiful home interiors but forget the importance of their backyard. Why not take full advantage of your property?
With the help of Greenwave Landscape Design Services, it's possible to create a custom space where luxury and coziness meet. Your backyard could be a place where you can sip cocktails on sunny afternoons or enjoy a cup of tea on a misty morning. You can witness the beauty of the seasons from the comfort of your outdoor living space. It's possible just to relax and connect with nature every day!
Here's a list of popular upgrades for your new outdoor living space:
Enjoy Nature In A Comfortable Ambiance
Many homes are accompanied by manicured lawns and gorgeous flower arrangements, but they aren't functional spaces until they are livable. A well-groomed outdoor living space adds usable square footage to your home for all your family's activities. It's the gateway towards endless nights of laughter and good food in the company of your closest friends.
A serene garden will encourage you to spend more time outside with friends and family throughout all seasons. You can get your vitamin D during sunny days, or take comfort under your covered patio and enjoy the winter with a warm cup of hot chocolate in your hands.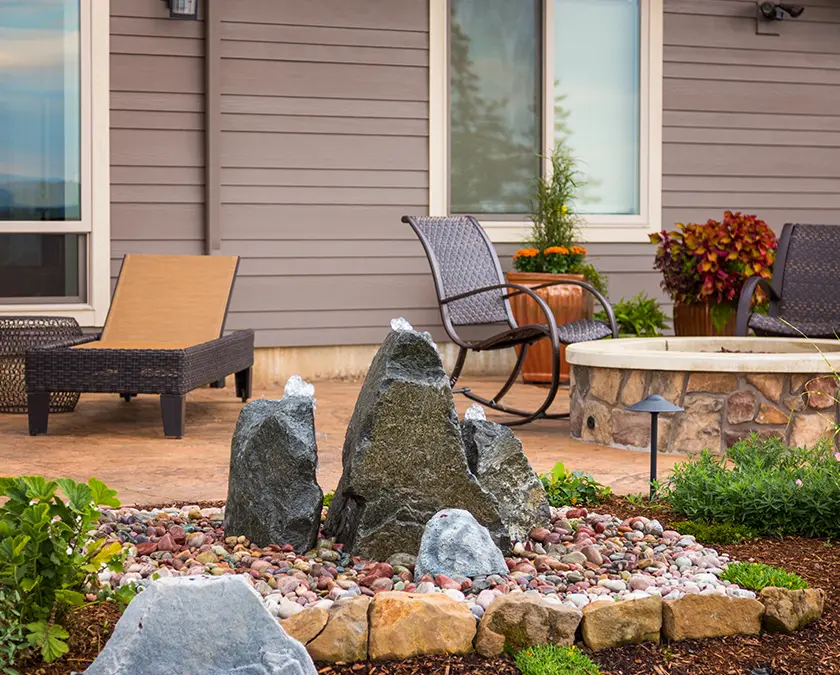 Your outdoor space should work for you and look exactly as you want it. Our straightforward process and our clear and direct approach guarantee you'll love the final result.

Get in touch with us and tell us about your vision for your outdoor living space. We'll get back to you with a phone consultation to discuss your project in detail and schedule an on-site consultation.

During the on-site consultation, we'll talk in-depth about what your project entails. We'll touch upon things like budget, timeline, and materials. When everything is set, we get to work.

Fall In Love With Your Home's Outdoors
Your outdoor living space is ready for you to enjoy it. We'll schedule a post-job walkthrough to make sure everything is to your liking. Get ready to celebrate your updated backyard.
Outdoor Living Space Prices
Whether you want a lavish space with a firepit or just a simple patio, we're here to help.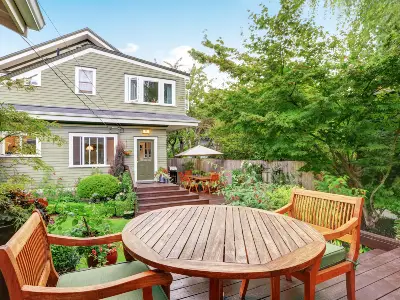 Basic Outdoor Living Space*
Includes a basic outdoor living space includes a simple paver patio with grading around it, a firepit, a pergola, and basic landscaping.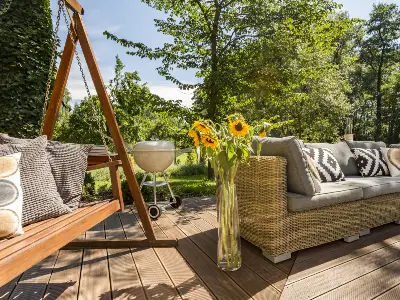 Average Outdoor Living Space*
Includes an average outdoor living space includes a paver patio with a firepit, steps up to the door, a simple seating wall, accent shapes in the patio, planting material, a small pergola or a pavilion, and basic exterior lighting.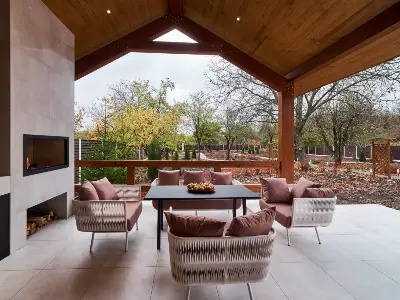 High-end Outdoor Living Space*
Includes a high-end outdoor living space includes a larger paver or flagstone patio with raised sections, entertainment spaces, an outdoor grill and bar, a large pavilion, pool coping, stone steps, a walkway, premium lighting, and planting material, as well as a drip irrigation system.
*Prices are averages and may change depending on the size of your outdoor space and your choice of materials and features. You'll receive an exact quote for your unique outdoor living space after the on-site consultation.
Your satisfaction is our primary concern. Please take a look at what our clients have to say about our passionate craftsmanship.​
My yard was in shambles, and where I envisioned my property getting to absolutely was exceeded by more words than I can describe. From the friendly service, to the hard work, all the way down the line to the incredible results that my family and I got.
We can now enjoy our yard and with Greenwave Landscaping & Horticulture services we have a reliable company that we can count on throughout the year. We even call them for our snow removal in the winter. Definitely recommend to anybody in the Rhode Island or local Mass area. A++++++ service. P.S. Ask for Sebastian. He is very helpful and experienced!
Sebastian came to look at our yard and immediately had so many great ideas to redesign the space.
He took the time to sit down with us and talk everything through in detail, and then was so flexible and accommodating through the weeks that followed. We are so incredibly pleased with the end result!!
I'm extremely happy with my new residential walkway – conceived and implemented by Greenwave Landscape Design. Sebastian was very quick to answer my initial inquiry, and arrived the same day to provide a comprehensive plan and a reasonable estimate. 
Thereafter, materials arrived and the whole job was completed less than three weeks later. These guys are very professional, friendly, and clearly care about their work and your property. I'm so pleased with my home's new look.
Bring Comfort To Your Yard With A Cozy Outdoor Living Space