This Is How Much People Are Investing To Create A Better Yard For Their Home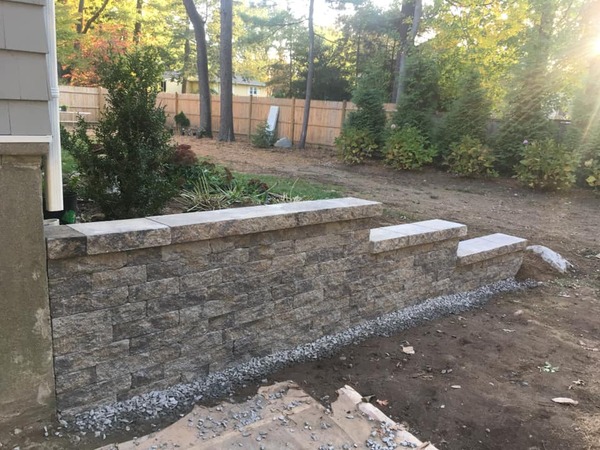 It's a good move to look up the cost of building a retaining wall. You can budget better and lessen the stress of this home improvement project!
In this post, you can find out the cost for a retaining wall. You can also discover the main reasons the price of a retaining wall changes.
The Cost For Opening Up Our Yard
"It does come with a cost but think of what we can do!" says Amy.
"Okay, like what?" asks Brian curiously. "Plantings, fire pit area, water feature, patio, and more," rattles off Amy.
Brian smiles. "Now that has me excited. How much does it cost to build a retaining wall? Or have one built, actually," he asks. Amy shrugs. "I'm not sure. I wanted to know if you'd be up for it before I started looking."
"Well then let's" -he whips out his phone- "start looking around. We can use Google, just like we did for outdoor patio pictures." Brian starts typing into Google search as Amy walks over to him.
Here's what the couple finds out:
How Much Does It Cost To Have A Retaining Wall Built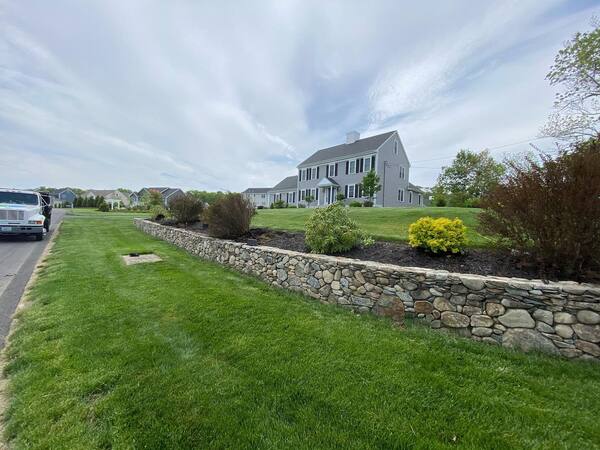 A retaining wall can cost anywhere from $5,000 to $11,000 and higher to build. The average cost of a retaining wall runs between $9,000 and $11,000. The price for a retaining wall mainly depends on material choice, height, length, drainage, and engineering plans.
What Mainly Changes The Cost To Build A Retaining Wall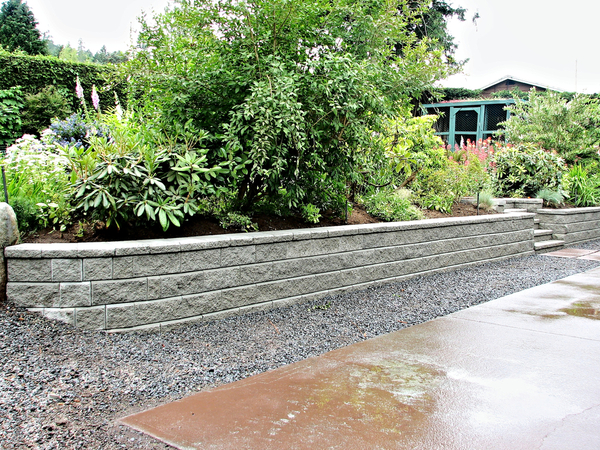 Material choice. You can choose from a variety of materials like natural stone, wood, techo bloc, and more. We mainly work with techo bloc, Unilock, and natural stone.
Height and length. The longer and/or higher your retaining wall will be, the more time, labor, and materials it'll take to build. This will increase the cost to build a retaining wall.
Drainage. If you need drainage options in your wall, that'll increase the price too. It takes careful planning as well as more materials and labor to do.
Engineering plans. Some retaining wall projects need engineering plans drawn up. This is another service which means another cost.
You May Also Like To Know
"Looks like we need to do some planning before we start this project," says Brian. Amy nods. "I agree. Let's poke around this blog some more and see how else we can use it."
More retaining wall posts coming soon!