This Is How We Build Paver Patios For Our Clients In And Around Bristol County, Rhode Island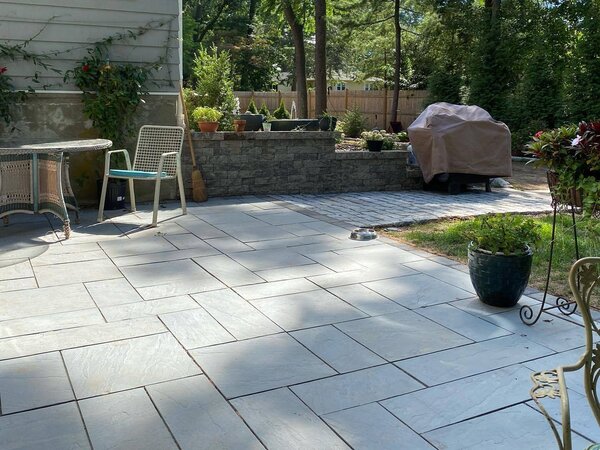 It's always good to know what's happening in your home, and that includes knowing what contractors are going to be doing. We want you to know our process for building patios and how long it may take.
In this post, you'll find out how we build patios with pavers. You'll also find out how long it can take and what can change that timeline.
"After looking at those patio pictures from local projects, I think we should get one," says Brian.
Amy looks over at him, eyes shining. "You read my mind! Our backyard could definitely use something besides all that grass."
"Yeah, we could use that patio for family dinners, entertaining guests, and just relaxing on in general," says Brian excitedly.
"They're so cool, but how do people build a patio with pavers?" asks Amy. Brian shrugs. "I have no clue, but Google might! Let's see what we can find," he says, pulling his phone out to start looking.
Here's what the couple discovers:
How To Build A Patio With Pavers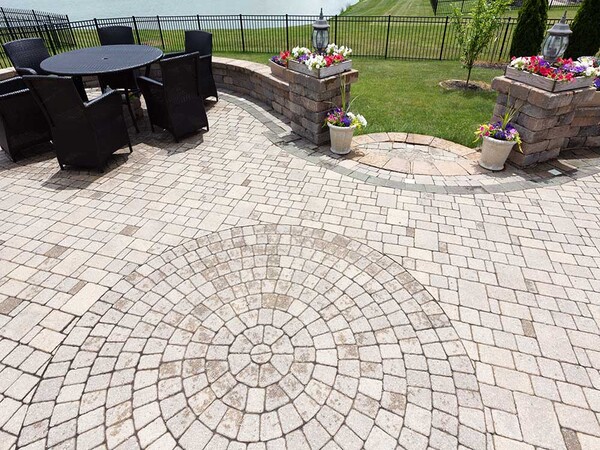 Mark out the patio area
Dig out the area for the foundation

We need a mini excavator to dig
Your backyard won't look pretty for a while
We'll take care of any grass damage

Add in gravel and compact it

This is to form the base foundation area

Level it out

We don't want your patio to be anything but flat

Put in the pavers

We can do fun designs if you'd like
How Long It Can Take To Build A Patio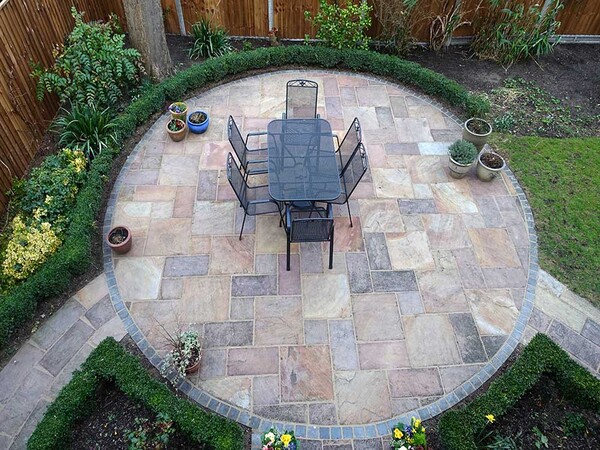 Building a patio can take about 4 days to 1 week. The timeline can change due to factors like weather, size, complexity, materials on backorder, and digging obstacles.
The 5 Main Factors That Can Change The Timeline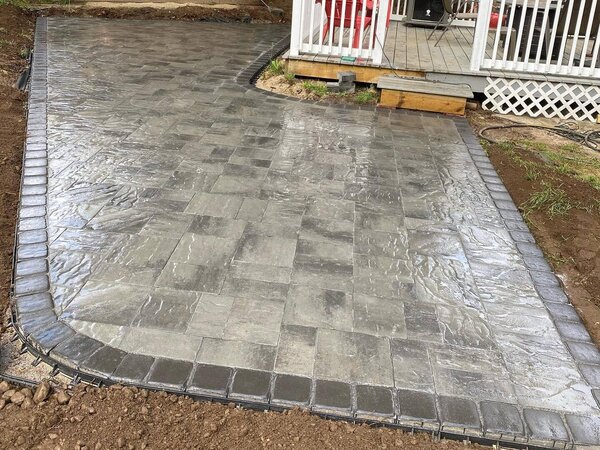 Weather. It's really hard to work in the rain, especially when we're digging. Everything turns muddy and slippery and we can't use the tools we need to.
Size. Larger patios take more time and labor to finish.
Complexity. Maybe you want your patio pavers in a custom design or a custom-shaped patio. It could also be hard to access your backyard. This would mean using wheelbarrows to move things and shovels to dig instead of smaller machines.
Materials on backorder. The pandemic has set materials on backorder throughout the industry. It's possible that we may not be able to get what we need as quickly as we used to.
Digging obstacles. This can include utilities, plumbing, tree roots, etc. We may need to relocate anything we find in the patio area.
You May Also Like To Know
"So that's how they do it! And no wonder the timeline has a few days difference," says Brian. Amy nods. "Let's see what else we can find about patios on this blog!"